Realtime Communication API
Video Conferencing APIs
Free 10,000 minutes every month

Pay as you go pricing with free 10,000 minutes free every month.

Supporting 5,000 interactive participant

Video SDK support 5,000 interactive participants and millions of viewers in one meeting.

Go Live in 10 Minutes

It will only take 10 minutes to integrate our prebuilt Video API.

Scale to millions

End to end autoscaling infrastructure with support of Web, Desktop, Mac, Android, IOS, React Native, Flutter etc
Integrate it anywhere
We support wide range of platforms, devices and protocols.
Such as Web, Android, iOS with almost supporting languages.
Poll, chat and whiteboard
We have inbuilt support of polling, chat and whiteboard.
Enables best experience while working with team.
65% affordable
Video sdk is 65% affordable compared to other providors.
Best value for quality services and support.
Cloud recording
High definition recording compatible with all the platforms and devices.
Store and stream high definition meeting recordings.
Ritesh H
Co-Founder, Ritz7
"Videosdk.live is the easiest video-calling market-ready solution I have ever used. Just register, get your key and insert the code, done. Ready to get on the call with your clients, colleagues, or new prospects. Easiest and the most affordable that I have come across."
Venkatesh B.
Group CEO, Compunet Connections
"VideoSDK is now my go to software for my meetings. Very simple to use and uncomplicated. Also completely white labeled so it gives a very professional experience when we do client meetings."
Tarun Lalan
CEO, Smart Humanoid
"I was able to bring my first meeting room up even without the help from the support (less than 10 minutes). The ready to use examples were good enough to understand the logic and made it work with my own website. The tested connection with mic and video worked very well. The on demand record function is a big addon for this meeting features."
"It has more capacity compared to the big player ZOOM: the meetings can last longer, and much more people can attend. It has the possibilities that are endless."
Lloyd Pearson IV
CEO, Blackified
"This is probably my favorite deal that I've discovered up to this point. You can do just about anything you can imagine with this without paying the very expensive costs that are usually required."
4.7 out of 5 stars
Enterprise Ready Solution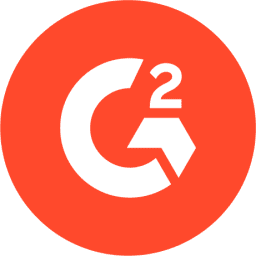 Predictable pricing, no surprises
Start with a hobby project, collaborate with a team, and scale to millions of users.
How we calculate pricing?
N * minutes = participant minutes
How others calculate pricing?
N * (N - 1) * minutes = subscribed minutes
10,000 minutes free every month for lifetime.
Audio Communication

| Feature | Included |
| --- | --- |
| Branding | |
| Active Speaker Switch | |
| Multiple Host and Co-host | |
| Play External Audio File | |
| Real Time Messaging | |
Audio Communication

| Feature | Included |
| --- | --- |
| Branding | |
| Active Speaker Switch | |
| Multiple Host and Co-host | |
| Play External Audio File | |
| Real Time Messaging | |
Audio Communication

| Feature | Included |
| --- | --- |
| Branding | Not included in enterprise |
| Active Speaker Switch | |
| Multiple Host and Co-host | |
| Play External Audio File | |
| Real Time Messaging | |
Video Communication

| Feature | Included |
| --- | --- |
| Branding | |
| Unlimited Programmable Rooms | |
| Interactive Whiteboard | |
| Breakout Rooms | |
| Screen Sharing | |
| Real Time Messaging | |
| Active Participant and Presenter | |
| HD Video Calls | |
| Full HD Video Calls | |
Video Communication

| Feature | Included |
| --- | --- |
| Branding | |
| Unlimited Programmable Rooms | |
| Interactive Whiteboard | |
| Breakout Rooms | |
| Screen Sharing | |
| Real Time Messaging | |
| Active Participant and Presenter | |
| HD Video Calls | $2.99/1,000 min |
| Full HD Video Calls | $6.99/1,000 min |
Video Communication

| Feature | Included |
| --- | --- |
| Branding | Not included in enterprise |
| Unlimited Programmable Rooms | |
| Interactive Whiteboard | |
| Breakout Rooms | |
| Screen Sharing | |
| Real Time Messaging | |
| Active Participant and Presenter | |
| HD Video Calls | $2.5/1,000 min |
| Full HD Video Calls | $6.5/1,000 min |
Dashboard

| Feature | Included |
| --- | --- |
| Real-time data queries | |
| Real-time monitoring | |
| Historical Data | |
| Quck operations | |
Support and Compliance

| Feature | Included |
| --- | --- |
| Community support | |
| Email support | |
| Dedicated support | |
Support and Compliance

| Feature | Included |
| --- | --- |
| Community support | |
| Email support | |
| Dedicated support | |
Pricing plan comparison

Feature by

Plans

Free

Pro

Enterprise

Audio Communication

Pricing

Branding

Included in

Not included in

Not included in

Active Speaker Switch

Included in

Included in

Included in

Multiple Host and Co-host

Included in

Included in

Included in

Play External Audio File

Included in

Included in

Included in

Real Time Messaging

Included in

Included in

Included in

Video Communication

Pricing

Branding

Included in

Not included in

Not included in

Unlimited Programmable Rooms

Included in

Included in

Included in

Interactive Whiteboard

Included in

Included in

Included in

Breakout Rooms

Included in

Included in

Included in

Screen Sharing

Included in

Included in

Included in

Real Time Messaging

Included in

Included in

Included in

Active Participant and Presenter

Included in

Included in

Included in

HD Video Calls

Not included in

$2.99/1,000 min

$2.5/1,000 min

Full HD Video Calls

Not included in

$6.99/1,000 min

$6.5/1,000 min

Support and Compliance

Pricing

Community support

Included in

Included in

Included in

Email support

Not included in

Included in

Included in

Dedicated support

Not included in

Not included in

Included in

Choose your plan